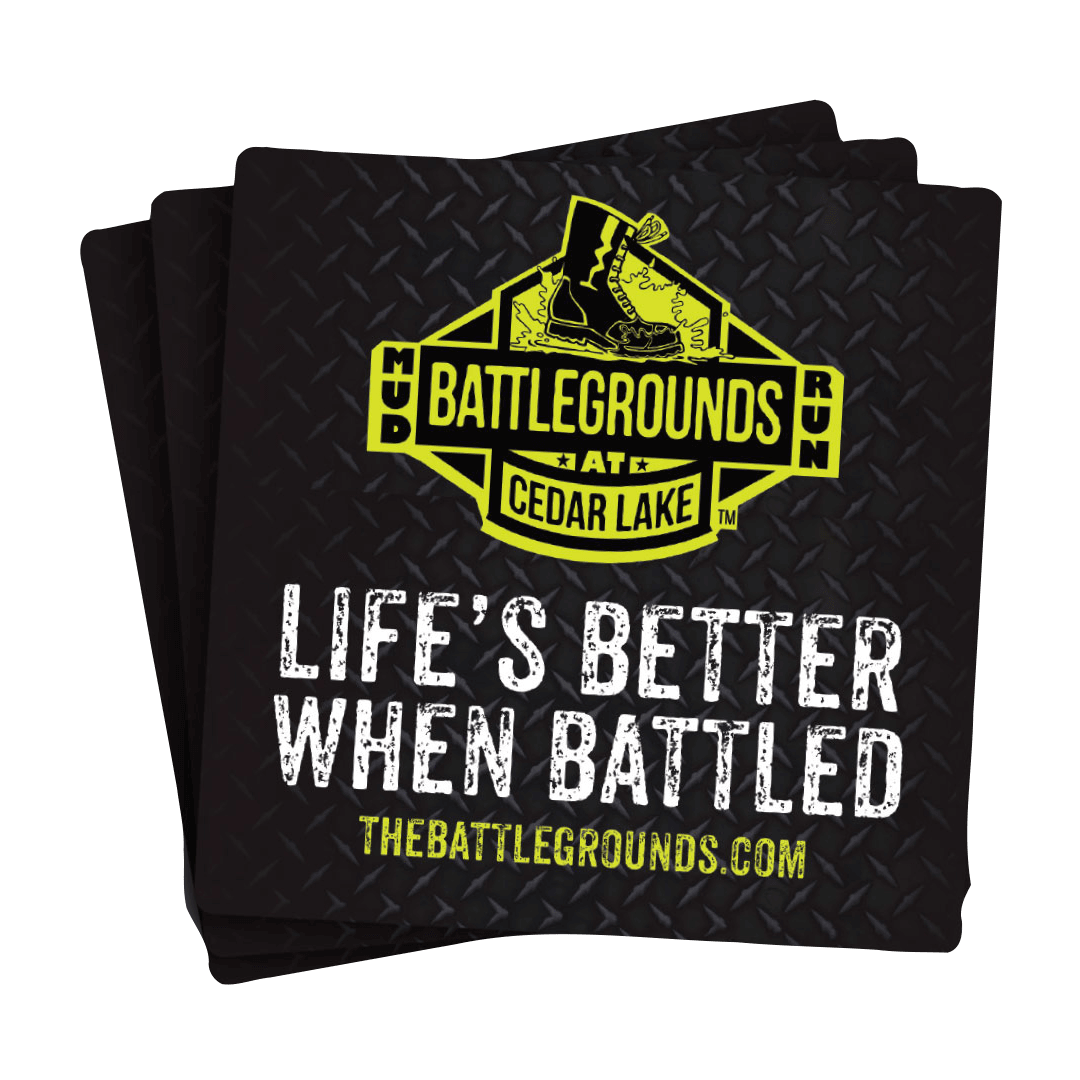 Battlegrounds
THE IDEA
As they say, "build it, and they will come." But in the first year after building a state-of-the-art mud run obstacle course, founder Carl Bolm wanted to pursue a greater growth rate in race attendees. In 2014, we began working with Carl to spread his passion to more runners and create a brand that was relevant year-round.

LIFE'S BETTER WHEN BATTLED

The Battlegrounds is the largest mud run permanent obstacle course in the region with 30+ obstacles, including a 100′ water slide. The course is one of a kind, but despite its uniqueness, awareness was a challenge. When we started our partnership, the most recent race had 450 runners in attendance. This big question surfaced: "How do we keep people interested when we're only open for business two days per year?" Four years later, the participant turnout had exploded to over 3000. This exponential growth came not from just marketing a race, but by building a movement around one simple concept: Life's Better When Battled.
This aspirational tagline became the rallying cry for The Battlegrounds' runners as they collected bi-annual race shirts and shared their battle stories on social media. As the community grew, we worked with the team to develop the Battle Corps, an ambassador race team that competed nationally and spread the #LifesBetterWhenBattled mantra.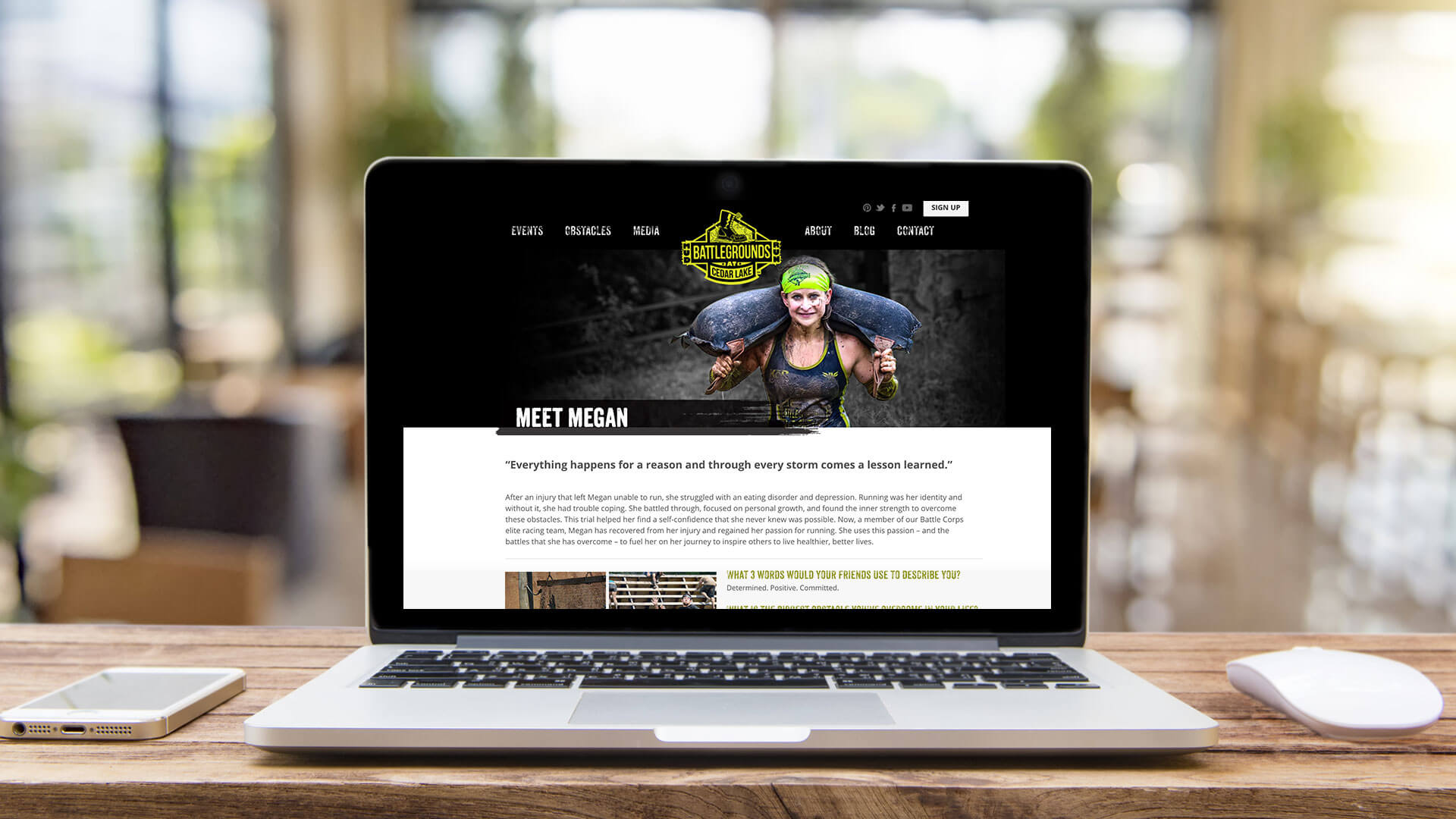 OVERCOMING OBSTACLES
We infused The Battlegrounds brand with a fighting spirit from the very beginning. From website development and social media campaigns to ticketing strategy and signage design, every aspect of our work purposed to inspire racers to overcome all obstacles. We took advantage of every opportunity to hone in on the mission and values of The Battlegrounds, filling trophies with dirt from the course and incorporating course obstacles into the medal designs. And of course, we had to give the run itself a shot; our team ran the course every year right before race day.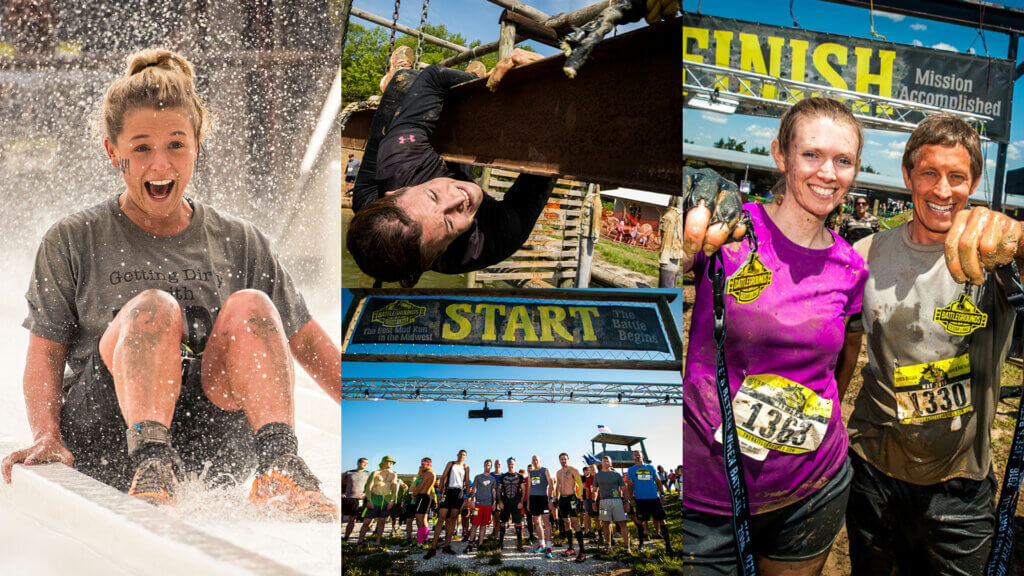 RIPPLE EFFECTS

From the year we began our work with The Battlegrounds to its last race in 2018, race attendees grew from 450 to more than 3,000 each race.

The Battlegrounds gained national notoriety as an outstanding permanent obstacle course. This reputation led to The Battlegrounds' current partnership with Tough Mudder Missouri, who scouted the course as its permanent location in 2019.

The Battle Stories of real people fighting real battles, shared throughout The Battlegrounds, live on, inspiring countless others that believe Life's Better When Battled.