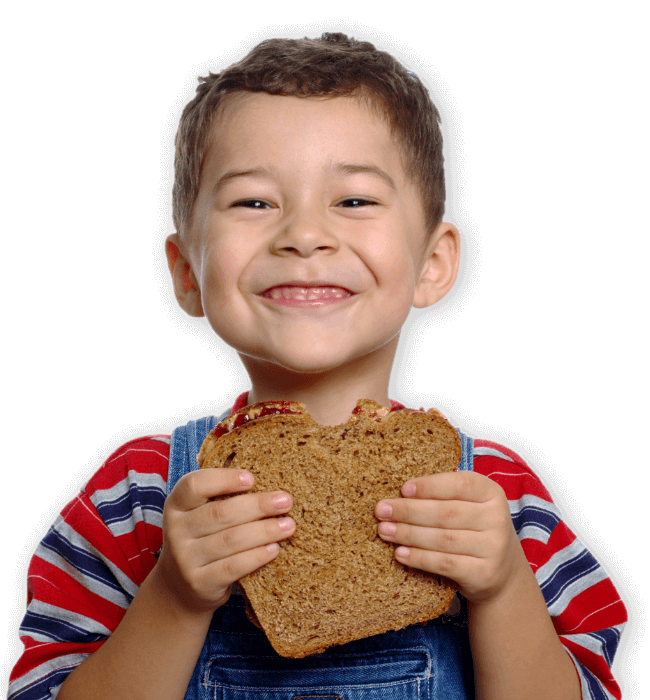 Operation Food Search
THE IDEA

Operation Food Search (OFS) is a nonprofit organization in St. Louis, Missouri that feeds over 200,000 people per month. They distribute more than $31 million worth of food and necessities each year to 330 community partners. Their mission: to nourish and educate our neighbors in need to heal the hurt of hunger.

In 2016, OFS was approaching a $7 million capital campaign, re-aligning operations under 3 strategic pillars and moving into a new facility. Their vision and new strategic approach to solving hunger required a more professional and trustworthy brand, tagline and materials.

That's where our conversation started…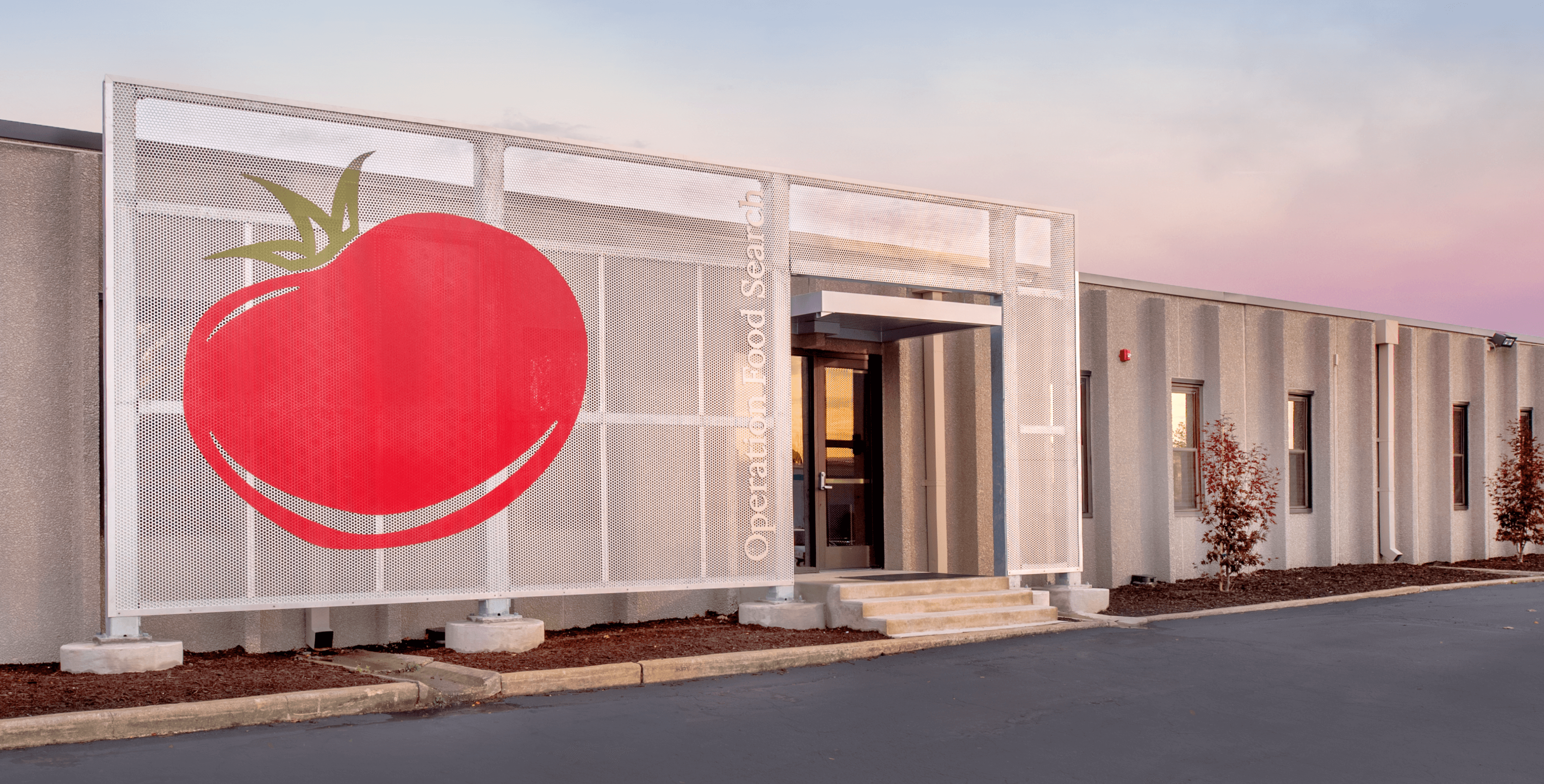 Designed to make a difference
For more than 5 years, we've worked as a partner alongside Operation Food Search to further develop the brand and communication materials. We've transitioned to introduce brighter colors and happy nutritious children– crafting messaging from a base of factual data and the need for change.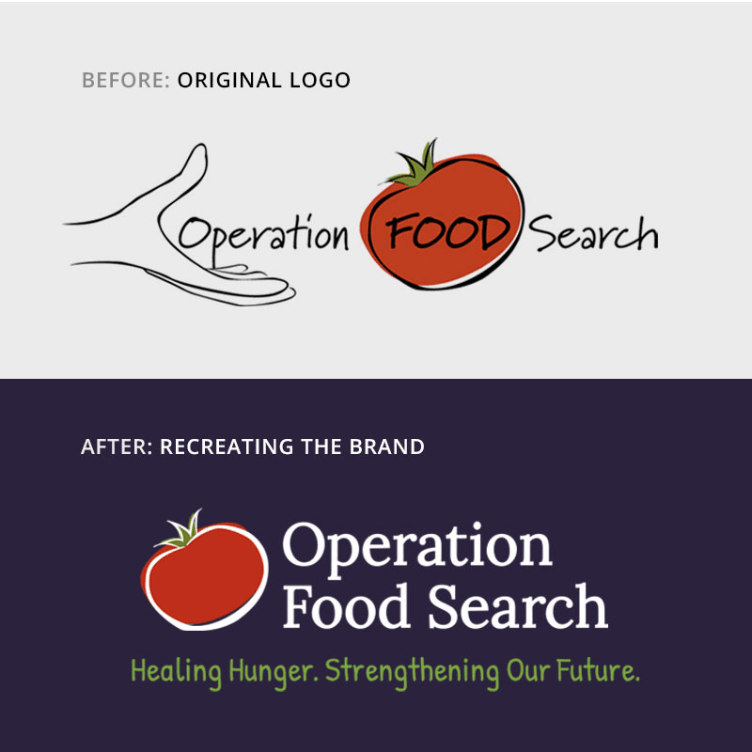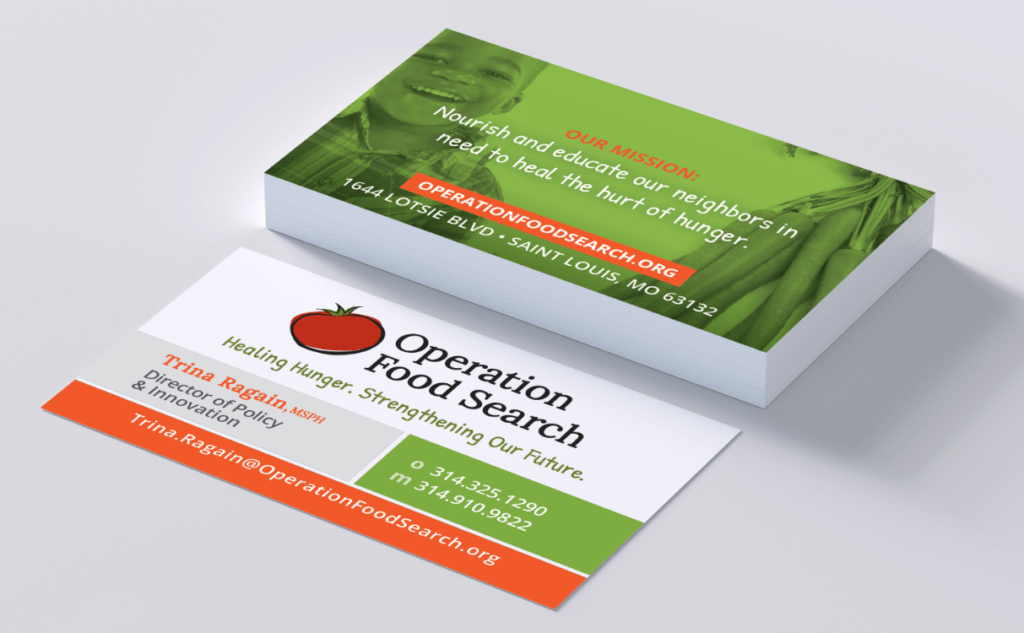 WHAT IT LOOKS LIKE IN ACTION
Brand materials and initiatives have included business cards, website redesign, strategic themes, program fact sheets, animation, signage, vehicle wraps, fundraising campaigns, video storytelling and various innovation project launches.